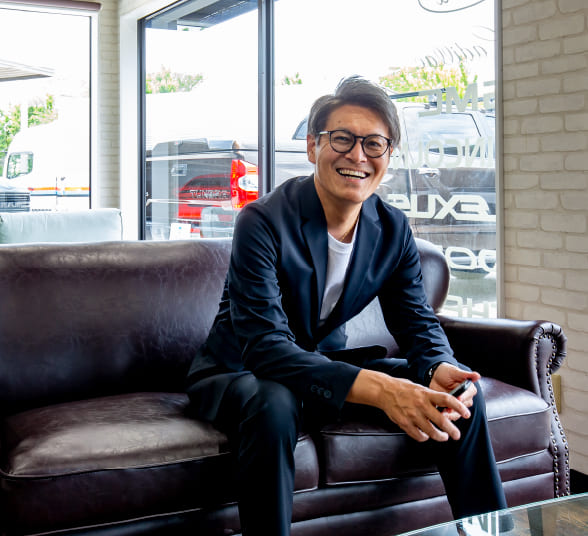 Lion heart corporation is a Ichinomiya(Japan) -based Car Dealers handling and Import business service founded in 2003.
We imported car from U.S.A and Canada,and car sold in Japan for the past 20 years.
In recent years,we have imoported car parts from U.K,China and Thailand,and selles car parts.
Our corporation was brought
under the jurisdiction of the Ryoushin Holdings since 2021.
Ryoushin Holdings is Mie-based Honda Car Dealers group.
Consequently,we able to handles not only Imported cars but Honda car and domestic cars as well.
We would like to take advantage of business experience to provide 「Lionheart quality」service all over the world.
As for new cars and second-hand cars,Just leave this to us, we'll handle it.
LIONHEART Co., Ltd.
CEO Masahiko Osanai
COMPANY OVERVIEW
Company Name

LIONHEART Co., Ltd.

CEO

Masahiko Osanai

Head Office

Uehata19-1, Hagiwaracho Tomidagata,
Ichinomiya-shi, Aichi, 491-0352, Japan

Phone

+81-586-67-1711

E-mail

Group Companies

RYOUSHIN Holdings
CONTACT US
Please complete this form and click the button to send us your inquiry.